Java has been among the top three programming languages across the world for several years at this point. In fact, as of 2022, Java was ranked as the second most-used programming language in the world. Java has a wide range of uses, from building mobile and web applications to desktop GUI games, and even cloud-based apps or IoT apps. 
If your business is looking at building such an application to tap into a larger market, chances are you're looking to hire a Java developer or a team of developers.
However, this process is easier said than done, and it involves looking into various elements to ensure you hire the best for your organization. In this guide, we'll take you through five key steps that you can rely on to hire a Java developer in India faster. 
5 Steps to Efficiently Hiring the Best Java Developer 
In this section, we take you through five key steps you must keep in mind to hire the best Java developer for your business's needs faster.
Step 1: Define the Scope of Your Application 
The very first step in hiring the right Java developer for your business is to understand and define the scope of your application in the first place. This process contains various elements, such as:
Mapping out the requirements of the project

Must have features in the application

User and device requirements

Future plan on scaling the application
Beyond these basic details, it's crucial to understand that each Java project has different technical requirements, and these require developers with specific skills.  For instance, if you're looking at building distributed systems, you'll need to hire developers in India with knowledge of RMI, FTP, HTTP, and more. 
On the other hand, if you're looking at building a web application, you'll need to hire a full-stack developer who has expertise in web services like GraphQL and frameworks such as JavaScript, CSS, or HTML. 
Once you have all these aspects of your application's needs clearly defined, you begin looking for a suitable developer to turn your goals into reality. 
Step 2: Create a Detailed and Well-Optimized Job Description 
With all the specifics about your application defined, you must then process to create a detailed job description to attract the right candidates for the role you're looking to fill.
A good job description includes various elements, including:
A detailed breakdown of the candidate's roles and responsibilities 

Must-have skills and qualifications 

Experience in using certain web services or frameworks 

Clear information about the salary range and benefits offered, etc.
Aside from these details, your job description must also answer common questions that candidates may have about the organization, its culture, values, and goals.
This ensures that candidates know what kind of organization they're applying to, saving both them and your recruiting team a great deal of time. 
Step 3: Search For Suitable Candidates in the Right Avenues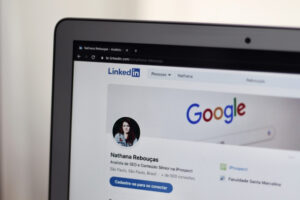 The third step in this process is simple, but also the most time-consuming – searching for suitable candidates for the role. With all your technical requirements in mind, you now have a blueprint to dictate what skills and qualities to look for in a Java developer. 
There are various avenues you can explore to look for a suitable candidate. These include job fairs, industry-related events, third-party vendors or talent houses, and so on. 
However, the list doesn't end here. Another effective strategy that a lot of businesses tend to forget about is to capitalize on employee referrals. This involves receiving Java developers' recommendations from existing employees in your organization.
The benefit of this approach is that your employees know the company well, understand its values and goals, and may also have a good idea about the scope of the role of the developer.
As such, they find themselves in a unique position to reach out to people in their individual professional networks and recommend them to the hiring team. Further, as a result of their initiative, the company can then offer them a monetary bonus.
Step 4: Review and Interview Applicants  
The next step is to review each application and interview the candidates you shortlist. This process can often be time-consuming, and also rather expensive. However, it's crucial that it's performed with the utmost attention, as the right candidate can help you meet your development goals as efficiently as possible. 
Technical interviews and tests are crucial aspects when reviewing candidates' applications. This gives employers and technical leads the chance to review a developer's skills and understand whether or not they perform well under pressure.
They also assess their problem-solving skills and whether they have the right experience to help the company achieve its goals. 
Video interviews are another useful tool that you can use to assess a candidate's skills and demeanor. They can help you understand whether or not they'd be the right fit for your organization. Further, it's essential that you assess their language proficiency and comprehension skills. These are crucial to smoother communication and help eliminate any chances of miscommunication. 
Step 5: Hiring and Onboarding the Selected Candidate 
The last step in the process, when you hire a Java developer in India, is to officially hire the candidate and complete their onboarding. While all the details about the candidate's roles, salary, and work hours are to be mentioned in the job description, they must also be communicated again during the final hiring stage. 
It's essential that the onboarding process be comprehensive to ensure the developer you hire finds their transition into your organization easy. They must also be given the right tools to dive into their work. This involves officially introducing them to their coworkers, showing them around the workplace, and ensuring they have someone to reach out to should they need some support. 
Conclusion 
Hiring the right Java developer is a process that involves various different steps. However, while this process can come across as rather overwhelming at the beginning, this guide has broken it down into five key steps you need to follow. 
The most important, however, is understanding the unique needs and scope of your application, without which you won't know what skills to look for in a Java developer. 
We hope this guide helps simplify the process, so you can hire the right candidate for the role and who is the right cultural fit for your organization.