what are the best search engines other than google? | A

lternative

search engines
Google search is the top search engine in the world, powering more than 90% of searches across the Web. Although there are alternatives out there, most people either never try them or stop using them after a few days. However, if you are looking for some alternative search engines to google that allows you to search anonymously–or at least with less dependence on your data being tracked–you might want to give these search engines a shot.
I am going to review Eight alternative search engines other than Google so you can decide which one best serves your needs. Please note however that all of these search engines have their limitations and return incomplete results even when they appear to be more complete than what Google serves up under certain searches.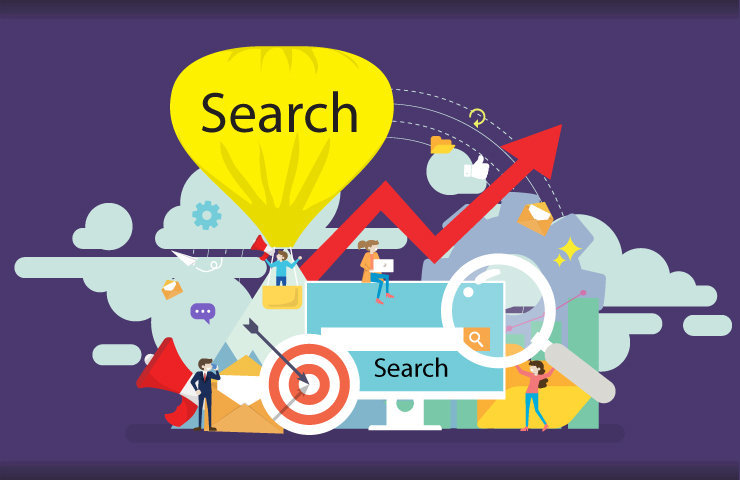 Here is the list of search engines: | Best search engines 2021 
1.DuckDuckGo
DuckDuckGo (DDG) is one of the most popular alternative search engines across the Web, including those who value privacy. It was launched in 2008 by Gabriel Weinberg.
who worked on the original Google algorithm. DDG offers a similar experience to Google, but without all that tracking and profiling that goes on behind the scenes. If you check out DDG's site at https://duckduckgo.com/, you will find it looks very similar to Google, but with less clutter and fewer paid ads for products and services. It is the best search engine for privacy.
The search results page returns more than just links though; DuckDuckGo also includes images, videos, news, maps, stock prices, and other web pages related to your search, all without collecting your data!
DDG's developers say the site does not store or share any personal information. Furthermore, they do not log IP addresses, set cookies, use browser "fingerprinting" to identify users on return visits or track searches by users of its mobile app.
DuckDuckGo is available as a web-based service or as an app for iOS and Android devices. DuckDuckGo also allows some search customization by allowing you to filter out adult content (including pornography), shopping results, and topics like self-harm (suicide) and some other categories that some people might find offensive or uncomfortable.
2. StartPage
StartPage is a Dutch-based google alternative search engines that started as Ixquick and later rebranded itself to offer anonymous searching with Google results but without the tracking (the source code is also published for peer review). This search engine offers you to use any website through it; thus completely avoiding Google Search.
3. Qwant
Qwant offers a similar experience to Google while respecting your privacy and not tracking you. You can choose from a few ways to search anonymously on Qwant including the "Incognito" mode which allows you to remain anonymous while browsing, or a proxy link through a URL shortening service like Bitly (https://bitly.com) if you want even more anonymity [add another paragraph or sentence here about how this is less secure]. Qwant absolutely does not track any user data whatsoever [another paragraph might be useful here].
4. Yandex
Yandex is Russia's largest search engine and although it has servers in the US some have criticized it for being too closely tied to the Russian government. Yandex offers a customizable search engine that gives you lots of options beyond just searching, including images, videos, and news. You can also use their translator tool or browse through popular websites instead of using Google's custom search bar.
5. YaCy
YaCy is an open-source project (called P2P search) that allows anyone with a computer with an internet connection to host their own "version" of their search engine. It is not known how many people are currently running YaCY at this time; however, I could find no evidence that any user data was collected by running this software
6-Dogpile :
When you type a search term into Dogpile, it consults other search engines at the same time it's processing your request. If one of those engines gets a better result for the term you're searching for, Dogpile uses that engine to process the results. This allows dogpile to return more relevant results since it has access to multiple different sources.
7. SearX
SearX is an open-source metasearch engine which aggregates data from over 70 different search engines based on user choice and configuration options. It anonymizes queries by removing identifying information (such as IP address) before sending them out across the web; no tracking or profiling occurs with this service either. SearX is the best in all alternative search engines as it servers are all interconnected, so this opens up the possibility of fast response times with no downtime.
This search engine offers you to use any website through it; thus completely avoiding Google Search or other commercial services that track your data.
8-MetaGer :
MetaGer is a metasearch engine that collects data from over 70 other search engines and it doesn't collect any of your personal information. It's a great way to search the web without letting Google collect your data
Conclusion :
My conclusion: All of these search engines other than google have improved my online experience. However, there are a few things you should remember.
1. Don't expect a search engine to provide a movie review of the latest Avengers, Spiderman, or Star Trek episode if there is no data about it on the web (duh).
2. A good search engine does not return false results and spam even though your search terms fall under such results (eg: "breast cancer" can bring up spurious ads for clinics that only treat breast enlargement).
3. A good search engine returns original content and relevant links to sites besides its own (eg: Wikipedia) If you want more privacy and/or options when searching, try any of these alternative search engines listed above and let me know what you think in the comments below.