Change username on Fiverr
This entire article will help you to carry out this process step by step, keep reading because I'm going to tell you some easy steps that will help you to Change username on Fiverr.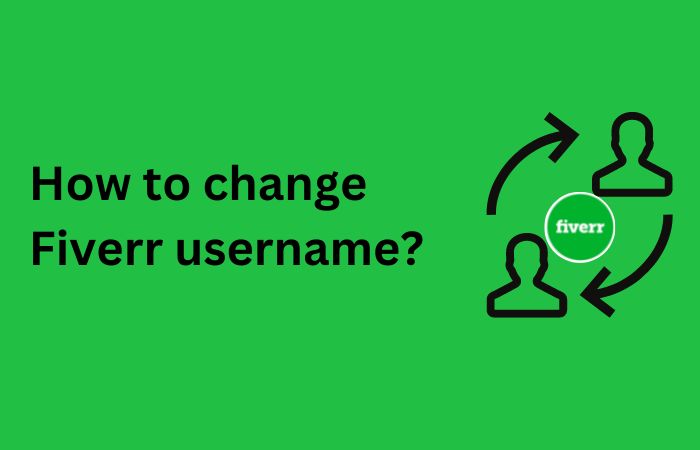 How to change Fiverr username?
You have to follow these Methods in order to change username on Fiverr.
Method 1 : Deactivate your account.
If you want to change your username on Fiverr, you need to deactivate your current account and start again with a new account with your desired username.
Step 1:Click your profile image on the homepage of Fiverr after you have successfully logged in. And then click the "Settings" button.
Step 2:Choose a reason for deactivating your account in the ACCOUNT DEACTIVATION AREA space for doing so.
Step 3:Modifying the user name is what has to be done in this type of scenario. Therefore, you need to pick the option that says "I wish to alter my username."
Step 4:Simply click the "Deactivate Account" button.
Step 5:You will receive a confirmation email shortly on your email account informing you that the account has been deactivated.
Method 2 : Create New Account
Now, proceed to the Fiverr homepage, click the button "Join Now," and set up a new account on Fiverr using the username that you want
By following the steps in the above Methods you can easily change Fiverr name.
Note: If you wish to continue using the same email account for both accounts, you will need to make sure that you update it in the old account before you deactivate the old account.
The following are some disadvantages associated with the steps described above:
 

As a seller, you will lose all your previous Fiverr gigs. 

 

All of the orders that are currently open on your previous account will be deleted.

You will not be able to make any reactive changes to your gigs. 

 

It is possible that you may be unable to locate your previous orders.
FAQs:
How to change username in Fiverr?
It is not possible to change username on Fiverr. You are only able to change name on Fiverr and the email address that is linked to the account.
How to change user name on Fiverr?
If you want to change username on Fiverr , you have to deactivate your account first and then create a new one with your desired username.
Related Posts :