Users of Spotify frequently examine their usage statistics and enjoy doing so. Every year, Spotify comes out with a new product called "Spotify Wrapped," a visual retrospective of the previous year for all its users. However, you will only have one chance to participate in the event at the end of the year. Look no further if you are searching for something similar to Wrapped every month. The Spotify Pie Chart is the answer to your problem. The following paragraphs will provide an overview of the Spotify Pie Chart and instructions on how to construct one and view your chart for the month.
If you remember seeing pie charts in high school, the one available on Spotify is very similar to those. However, the data combines your most popular music artists, genres, and artists. It will break down all of your streaming behaviors in a manner that is simple to comprehend. Publishing it for others to view on your social media profiles is also possible.
How to see your Spotify Pie Chart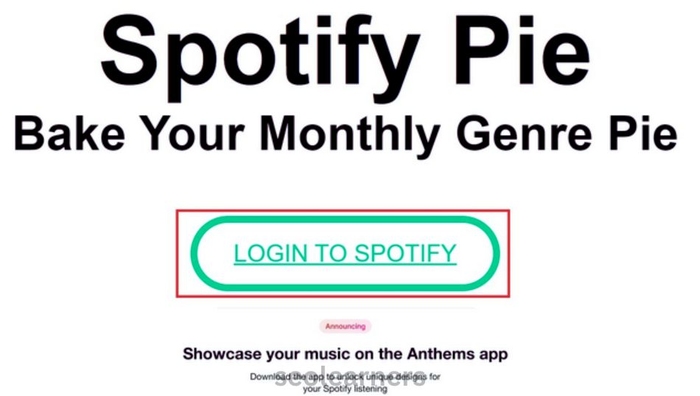 You can view your personalized pie chart spotify within the third-party application if you navigate to the Spotify website using either your mobile device or your desktop computer.
Before using the service, you must log into Spotify and give the app permission to access your listening history. After that, you will be able to use the service. After you have authorized Spotify to access your account, it will generate an image of a pie chart for you, which you can then screen capture and share on various social media platforms.
The many kinds of music are represented by the chart's colors in how they are organized. By choosing an umbrella category from the graph of bar charts, you may see the artists that fall within that category.
How Does Spotify Pie Chart Work? 
The newly released app provides users a comprehensive summary of their listening habits on Spotify over the past month. Spotify Pie Chart classifies the musicians and bands you've recently listened to using pie charts.
Reliant on how they are classified according to their different genres. With the help of this tool, you'll be able to investigate the various categories that Spotify employs to organize its enormous music library.
You may make your own customized pie chart using Spotify Pie, which can lead to the discovery of various musical genres. These genres can range from underground hip-hop to classical pop, and they can provide information about your musical preferences.
How To Make Your Spotify Pie Chart?
Creating a custom Spotify Pie Chart that reflects how you listen to music daily and share it with others is simple. Visit Spotify Pie's website by clicking on the link above (a new tab will open for you). Choose the "Login for Spotify" option, highlighted in a bright red font.
Sign in to your Spotify account using the credentials you were provided or a linkedin profile from a service such as Google, Apple, or another service. After successfully logging into Spotify, you will be prompted to grant permission to Spotify Pie to collect and use your personal information.
After that, pie chart spotify will process the necessary, and you'll need to wait a second or two while it does so. After that, you will see the spotifypie emerge on the screen, with different types of music represented by a wide range of color options. Underneath the chart, you'll also find a list of the musicians who have been played or loved the most by you.
Share Your Spotify Monthly Pie Chart On Social Media
When the Spotify Pie Chart is finished being created, You should share it on social media. Look for icons that say "share" under the chart if you want to be able to post your chart directly to social media networks like Twitter and Facebook. You can also manually upload an image of your pie graph to the various social media profiles you maintain.
Many social media users have recently uploaded charts illustrating their musical listening habits. Follow the procedure to the letter. Your friends will get to know you better, and you can respond favorably to their efforts.
Conclusion
The Spotify Pie Chart 2023 update is a whole new and fascinating technique for showing and sharing your music consumption patterns across various social media networks. It provides users with a substantial amount of information on their listening habits and their preferences with time. It enables them to create an understanding of their musical preferences.
Overall, it is evident that the spotifypie is an intriguing and instructive tool for music fans to discover and highlight the artists and genres they find most enjoyable.
FAQs
How to find Spotify Pie?
Log in using your Spotify account information on your Spotify Pie website (desktop or mobile). Your favorite genres will be broken down in an interactive pie chart created by the website.
Is my spotify pie safe?
Yes, Spotify Pie is an entirely reliable and safe website. It's an unauthorized third-party program that asks you to sign in with the specifics of your Spotify account, even if all that's being collected is information about the music you listen to. 
How are people getting their Spotify pie?
Enter your username and password for your Spotify account to log in via Login. To generate your Pie, spotify pue has to have access to your account's other information as well as Spotify activities. If asked, select Agree to provide permission.
What is Spotify pie based on?
Users of Spotify have disseminated an app that generates an image of a pie chart based on their musical choices. The free website can turn a user's monthly stream history into a colorful, genre-organized graphic.