Difference Between SEO and Development
Search Engine Optimization Ranking Factors
SEO and development: As everyone knows, Optimizing the search engine doesn't work solely. Doing good engine optimization means your website should also be good. A good website means your website should have a pleasant design and great development. 
Previously discussed as There are different factors in it that are called Search engine optimization Ranking Factors. Which includes:
On-Page Ranking Factors 
Off-page Ranking Factors
Technical Ranking Factors 
These ranking factors collectively help to improve your Optimizing search engines.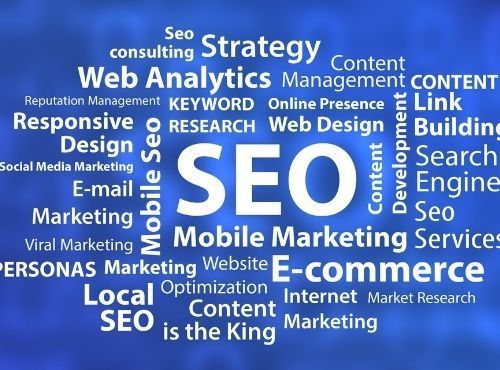 The Optimizing search engine technique is basically a combination of these factors. The activities they perform that form a complete process. 
To complete this process, the efforts of an individual person are not enough. A single person can do but dependency also exists because at any stage you rely on to make a good website or to do a good development. 
Seo itself has relied on:
With the help of these two can improve the Optimization of search engines. 
Here, you need to understand when you are doing Search engine optimization, it means your work is long term. You have to work continuously and in the long term. 
Is Marketing helpful to grow business? 
It works starts even if you only think about starting a business. It means if you want to do an enhancement of search engine then SEO is required until your business exists. So it's a never-ending service or never-ending process, which you have to keep doing because without marketing you can't expect that you will get sales or leads.  When you do marketing your business will grow up. In digital, there are different ways of marketing but the most powerful are from search engines you get traffic and for this purpose we do Seo. How do we differentiate these all in different rows?  For example: If you want to start a business. You will buy a domain and hosting, on this domain you think about a website. 
Web Design:
You built a website; for this purpose, you need a designer. The designer will design your website. The designer will give your website to the developer. 
The developer will convert the design into Html (HyperText Markup Language). The whole internet runs on this language. If you see the code of a website on which the website is designed, That coding is called Html. To convert it in HTML the design is given by the designer but the developer writes the coding. After writing code he makes it able to run on the internet then anyone is able to see it.
The developers make good code depending on how good the design is. The work of a designer is to give an image to the developer after designing. Now it's the developer's responsibility to make sure the developed website is looking as the designer designed it.The good thing is that all of the top web development companies in London can build a website that stays true to the designer's wireframes
When both complete their work and the website is live on the internet. The developer creates the website. As we discussed your work already started but the work starts from here as an improvement of the web browser. 
For Example:
If you want to create a website on online shopping or if you want to sell shoes and clothes then you will decide a domain name and you register a domain name as online shopping. If the domain name is online shopping and if people are also searching the same online shopping then google will think you are the exact result.
A right domain name more targeted you are:
Thinking of a domain name is also a big task, and if you think it according to search optimization of the search engine then it will also be very helpful. So from the start day, there are many things that matter a lot on it.  As we know google also considers many technical factors in which design is a very important factor. If the design is very heavy and the designer doesn't know the design is heavy, then it will not be good. You have to tell the designer that the website should not be heavy. 
Key Seo Tips:
Try to less rely on images and add more colors in coding.

(Instead of adding a lot of images because images take more time to load and are large in size.)

Handle this via coding because if you handle it in coding through

Html

and

CSS

then the design of your website will be better and

lite weight

. 

As your design is lite weight, it will become

google friendly

because of its Google's specific requirement that your website should be

speed optimized

. And it is fully dependent on the

website's size,

which the designer

controls

. 

The same goes for the developer, As the developer codes and there are errors in his code that creates problems for Google to

crawl.

So Google will not give good rankings to those sites as a punishment. 
So you have to guide both the designer and the developer. How a good design can be made, and how a good developer can be done, Which is Google friendly.  Now you can start your work, which will continue in parallel with both (Design & Development).  A very important thing that we noticed, few developers think by only doing a few factors Seo is completed. 
For Example:
By doing only Speed optimization Seo is done or if he writes good code, then he completes it. But it's wrong thinking. it is not limited to its capabilities.
Seo is a very Long Process. A good developer can do good engine optimization. The work developers do improvement in search doesn't limit to that. it involved a long term process which later on marketers have to handle. Which includes:
Keywords search
Article writing etc
So we need to understand from where the designer's responsibility starts and end, From where developers responsibility starts and end, as well as from start to end Seo professionals have to work to make a website user friendly, Rank it on google, and also do good Automation of the search engine.