SEO Ranking  Factors 2020
In this topic of SEO Ranking Factors, we will discuss: As we know, Google and other Search engines working are based on algorithms, and these algorithms are working on some calculations.
On which basis does the Search Engine's algorithm calculation perform?
The calculations, factors that google or other search engines perform to calculate your information through different software and formulas are named as only factors in terms of Search Engine Optimization.
These factors are also known as ranking factors because these factors help us to rank in google page ranking so that they are further known as SEO Ranking Factors. Learn more??
Here you need to understand, the different algorithms of the search engine:
Extracts information,
Index it
Show it in a useful way
according to specific criteria or patterns.
How many factors do google and other search engines see or follow?
According to the search engine, around 200+ different factors that it considers when it decides your website or page are on No.1, No.2, No.10, and will not come at all. But in some places, this reference is also found that google considers about 10,000+ factors while judging any information, crawling, and showing it after indexing. These are all the google ranking factors which use as a Seo, marketer or search engine optimization professional we need to understand how many these factors are? Or how this work?
About these factors, no search engine will publically give you information because it's a secret recipe and that's the formula through which they earn money that's why Google is Google.
If google tells someone how it extracts information, how it presents information, then google will not exist. For example: if I knew those ways, then I will make my website according to that and will get done rank on no.1. As an Optimization of the search engine by keeping in mind these 200+ factors, we develop our websites, optimize websites, and based on these on-page search engine optimization factors, we are watching what google catches or not.
Some SEO ranking factors are:
Title (what is the title of your post)
Information (exists on your website, which people are searching. If it exists, how many times is it available?)
Links (How many connections are available on your site? And how many backlinks do people give you?)
There are also some other factors:
The loading speed of the website (your website loads or not, if it loads then in how many times it takes in loading or the users can see it in your mobiles.)
Secure (is your website secure?)
Similarly, so many other on-page Seo factors that google or other search engines consider. After that, they decide which information to bring at the top of which at least.
The ultimate goal is to display people with the right information with the usefulness that people are searching for. To make sure this google and other search engines analyze these google website ranking factors very critically and continue updating search engines.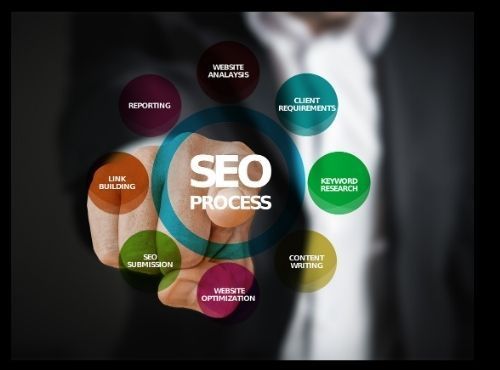 Current google is different from the previous version. You can only see links on the previous one but now google display you:
Maps search (shows you maps)
Flights data search (shows you flights data)
Social media search (shows you social media status)
Website search (shows you websites)
Videos search (shows you videos)
These are all the google website ranking factors that change with time. Seo is the only field in which information progresses quickly.
If you want to learn Seo in the right way, you need to understand these ranking factors. Likewise, you have to adapt as google and other search engines advance their ranking factors. We utilize this by how we add them to our website. A list of these factors is formed. Then we check these all factors are available on our website. So these factors become a process of Seo through which we rank our websites.