A Step-By-Step Guide to Marketing Your Mobile App 
With the number of available apps for users to download from the world's dominant app stores totaling over 3.48 million different apps, entrepreneurs know all too well that having a successful marketing strategy is the only path to stand out in today's crowded app market space.
Mobile app marketing covers every user interaction from the second they initially learn about the product to when they become loyal users. Effective mobile app marketing involves everything from defining a target audience, learning how to reach that audience, the profound ways to communicate with them professionally, and analyzing their in-app behavior to make steady improvements as users move through the acquisition funnel. 
After all, while reckoning how to create a mobile app, focusing on the app's development and building it from the ground up for the app to function correctly are all central factors for success, if users don't know that the product exists, all of your hard work is practically worthless. For that reason, ultimately, the objective of each thriving mobile app marketing strategy should be to acquire users who will drive repeat engagement and become loyal advocates for the product.        
To make things easier for you in your app marketing efforts, here's a quick step-by-step guide on how to market your mobile app and reach ultimate success.
Conduct Pre-Launch Marketing 
From the second your app's design and concepts are done, you should start thinking about marketing as pre-launch marketing can help you create buzz and anticipation of what you're going to launch in the upcoming period.
Consider the many marketing options for pre-launch marketing available today, from mobile app store ads to blogs, online tutorials, and YouTube videos, as there's a lot of ground to cover when you start planning your marketing.
Discover Your Target Audience 
To begin marketing your mobile app, first, you need to discover your target audience, create their profile or persona, and understand your potential users. When doing so, note all the crucial parameters like their demographics, lifestyle, habits, and age. This will help you better understand your potential customers and adjust your marketing strategy to fit the target audience better. 
An app aimed at 15-to-30-year-old gamers, for instance, will need a totally different marketing approach than one that's intended for mothers.
Make the Most Out of App Store Optimization 
App store optimization, or ASO, also known as SEO for mobile apps, is the methodology of optimizing your app to rank higher in app store search results. It goes without saying that a higher ranking on app store search results can dramatically improve the app's visibility to potential users. 
Here, some of the factors you need to consider include if your app's title is easy to read and understand, all while ensuring the description clearly expresses your app's proposition and value. It's also essential to include relevant keywords so that your app can show up in the right searches.
Perform a Thorough Competitor Research 
Knowing a little bit more about your direct market rivals will help you separate your app from the rest, communicate with your prospective users better, navigate through the challenges in the market, and enhance your overall processes and progress. One of the best ways to do that is to check out your competitors' online reviews and use that feedback to develop a better product and a first-rate user experience for your customers.
Create a Demo Video for Your App 
Since videos have become the leading medium for providing highly engaging content these days, creating a demo video for your app can be a powerful tool to spread the word about your app and display to the world what it has to offer.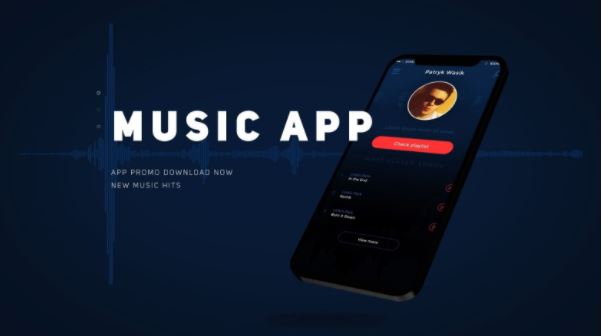 Create a video that's short and gets straight to the point, focusing on your app's value proposition. Furthermore, take advantage of your social media presence and share the video to promote your app. To get a better audience reach, you can initiate sponsored promotions on various social media networks like Instagram, Facebook, Twitter, TikTok.
Utilize Analytics Tools 
Every once in a while, you must check your mobile app's progress on the market. Analytics tools can help you assess the growth and evolution of your app and understand its progress in more comprehensive ways. To do that, always consider the most important KPIs like the number of downloads, daily active users, retention rate, and churn ratio, among other factors.
In Conclusion 
Every entrepreneur wants to ensure that their mobile app picks up on the market, but launching it is just the beginning, as your marketing efforts need to evolve alongside your app. Nevertheless, as you conduct more marketing campaigns, you'll uncover more and more about your target audience, which will help your app to become more effective over time. The process is not easy by any means, and it requires strong commitment, but it's totally worth it.