How to Use Google Ads for Your Business
Running a business is no walk in the park, especially when competing with giant companies that have an endless advertising budget. There's always an ongoing race to reach the first Google search result page which may take months, even with an exceptional SEO.
This is where paid aids (PPC) and Google Ads come into play.
Google Ads, formerly known as Google AdWords, is a search advertising platform that allows advertisers to appear in search results when consumers search for their services or products. With Google Ads, you can take advantage of the many millions of searches that are made daily on Google. As a result, it's important to use Google Ads to make your business visible to many potential customers.
Google Ads is a relatively simple tool but many business owners prefer to focus on the business itself and hire an experienced Google Ads agency to manage their campaigns and get the desired results.
Below, you can read about the basics on how to use Google Ads for your business as an effective marketing strategy to grow your online customer base.
Choose Objectives
You should plan your advertising campaigns according to these three advertising objectives:
Build Awareness

. This is a common marketing objective for Google Display campaigns to make sure people know who you are and what you have to offer. If you choose this objective, your display ads will target people at the top of the marketing funnel, and help them create a positive association with your brand.

Influence Consideration

. If your brand wants to generate leads, you're in this category. You can generate leads by enticing audiences to sign up for your site; you can receive more phone calls or you can even increase your app downloads.

Conversion and Sales

. This category mainly includes eCommerce companies that aim to get their audience to take action and generate sales and conversions.
Decide Where to Advertise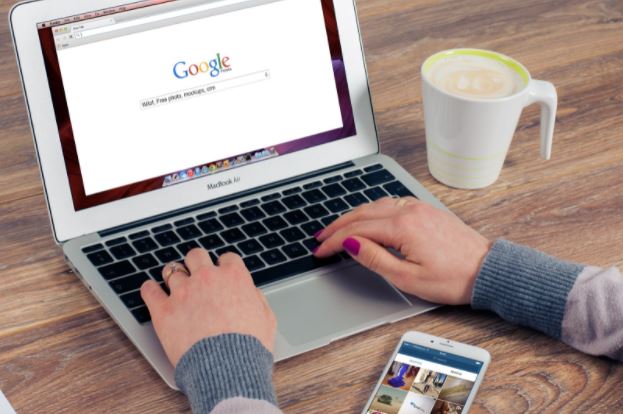 Pexels
Let's say you're just getting into Google Ads for the first time. It's important to know that there are different menus depending on what level you are at.
Google Ads is divided into three layers: account, campaigns, and ad groups. By learning more about the different levels of your Google Ads account, you can clarify the exact performance information you're looking for.
Account
The account is linked to a unique email address, password, and billing information. For reporting reasons, however, it's an advantage to see the account as a collection of campaigns. To see performance data for your entire account, click All Campaigns in the sidebar of your Google Ads account.
Campaigns
A campaign contains the overall settings such as language, location, and budget. The latter is extra important to keep track of because it's the one that determines how much you will be able to spend per day. In the account, you will find your campaigns on the left where they are characterized by a symbol next to the campaign name that indicates what type of campaign it is.
Ad Groups
Ad groups contain one or more ads that share targets and are important for successful advertising. In an ad group, you can choose to bid at the ad group level, create new ads, add ad extensions, and even add specific audiences.
Keywords
Ads and keywords are essential for you to run your marketing.  As you create your campaign, you'll come across a few keywords that will help you set up and optimize your Google Ads campaign.
When you search for something on Google, the results displayed are targeted at the keywords that match your search intensity.
Set a Budget
Use Google Keyword Planner to get an idea of approximately what a click costs for your words.
Remember that you set a budget per day. Once Google Ads reaches your daily budget, your ads will stop showing on that day. You can easily readjust the budget both up or down, so you don't have to worry about Google withdrawing a lot of money suddenly.
Monitor Campaigns
Monitoring and analyzing your campaigns is key as it will dictate how to improve and adapt according to the performance of your ads. This will help you make an informed decision on whether to terminate your experiment, apply it to the original campaign, or use it when coming up with a new campaign.
Final Thoughts
We hope that we were able to show just how effective Google Ads can be for your business by diving into the basics of this advertising platform. Google Ads allows you to put your advertising, budget, and planning in one handy online package but also view your performance, end or enable campaigns and ad groups so you can make sure it reaches your target audience and power up your business.