What is  Local Keyword?
Local keywords are phrases that include location-specific keywords. They generate results that relate to the exact geographical location. These keywords are key to driving people in your area towards your business. They also play an essential role in optimizing local search engine optimization (SEO). Local Keywords always affects your local search results.
Why is local SEO keyword research important?
Keyword research is an essential part of SEO. It allows you to ensure that your efforts are focusing on search terms people use. Local SEO keyword research is essential for companies who rely on local businesses to maximize the benefits of mobile and local searches.
How to do Local SEO Keyword Research in 2021?
Local keywords research refers to the search for keywords people use when searching for local products or services. These keywords can drive targeted local traffic to your site and bring you more customers.
Follow these five simple steps to learn how to do local SEO Keyword Research.
List the services you offer

Check for local intent

Check search volumes

Group and map keywords

Look for 'things to mention
Local Keywords Research Tools:
These are the following most popular local search tools
Ahrefs' Keyword Explorer tool, one of the most popular and well-known SEO local keyword research tool, is a great place to start for beginners. Ahrefs keyword research tool has a database that contains tens to thousands of keywords from 171 countries and ten search engines. These include Google, YouTube, and Amazon, as well as Bing.
It can be used to find phrase matches, search ideas, new keywords, and question-based keywords. The SERP overview will show you the intent behind specific keywords and provides a difficulty score.
SEMRush is the best keyword research tool and local search rank checker but it's also the most expensive. It offers a topic research tool, keyword suggestion tool, and long-tail keyword tool. It's simply more detailed and comprehensive than other tools.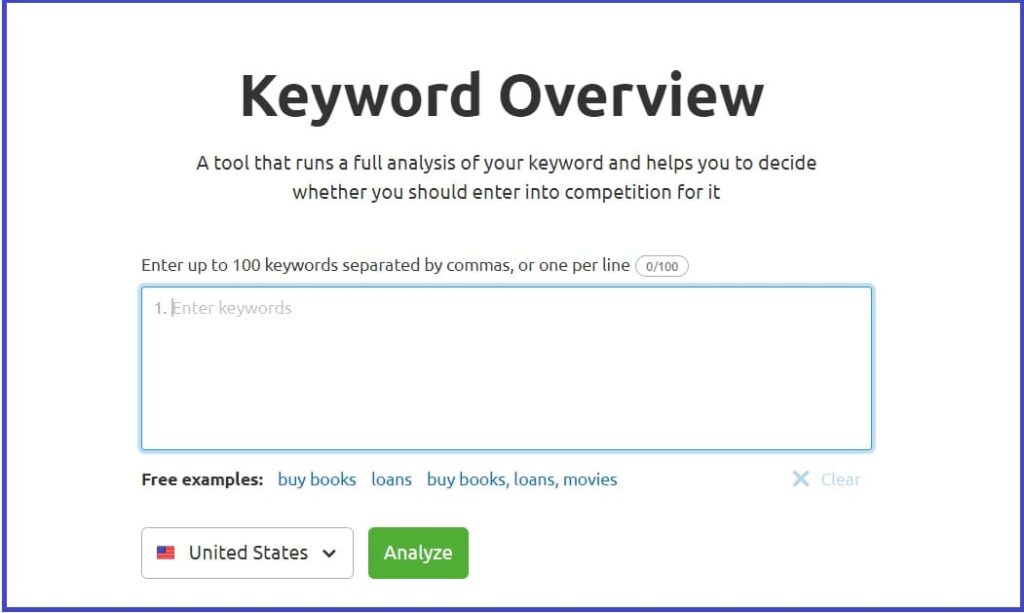 You can search for keywords by location to help with your local SEO campaign. This includes more miniature cities and particular geographic areas. It also includes an SEO Content Template for beginners to help you write localized content on your landing pages.
Keyword Tool can be used as a keyword research tool to find keywords and related topics using Google's auto-suggest function in search results. You don't need a subscription to use it, making it one of the most useful free keyword research tools.
You will have to upgrade to a paid subscription to access some features, such as search volume and competitiveness, trends, and other data. Another feature is the ability to search for keyword ideas via any search engine. This is a fantastic feature for planning local SEO campaigns across multiple platforms.
Keyword Keg consists of five keyword tools that are primarily geared toward research. These tools can be used to search for your key keywords, and you will receive thousands of suggestions sorted according to various SEO metrics.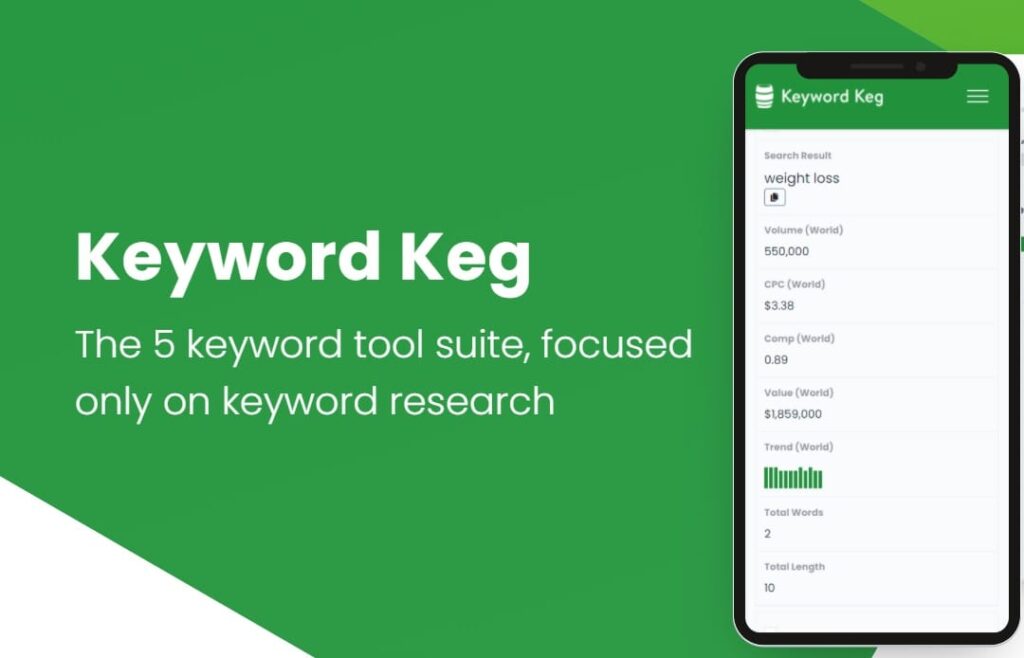 Local SEO can be done by filtering them by country and adding local keywords to your core set. You can also use this tool to scrape Google's "people also request …" search engine results page feature for related queries.
KW Finder is a more specific tool for keyword research. It is excellent for finding long-tail keywords which are easier to rank for than those with higher volumes but less competitive seed keywords. It is also the most valuable local keyword tool you can use for your research.

It is possible to find quality-related keywords for your search that have solid semantic connections. It provides insights into what ranks, including search volume, cost per Click, volume trends, and SERP insights. You can filter your results to be local by city or region.
Moz's Keyword Explorer looks very similar to Ahrefs tool of the same title. This comprehensive tool covers everything you need.It is also called local search rank tracker. It allows you to either search for keywords or enters URLs to find out which keywords rank.

This is an excellent way to see keywords that your competitors have optimized for and how they compare to yours. Search volume, save lists, and export data can all be accessed. Local SEO campaigns can be used to find keywords using question-based queries. You can also analyze current SERP rankings for your market.
Google Search Console is an effective tool for analyzing your website. It is free to use. You can connect your domain to it and see which keywords are being displayed for your pages. This includes click rate, average position, impressions, clicks, and total clicks for each page.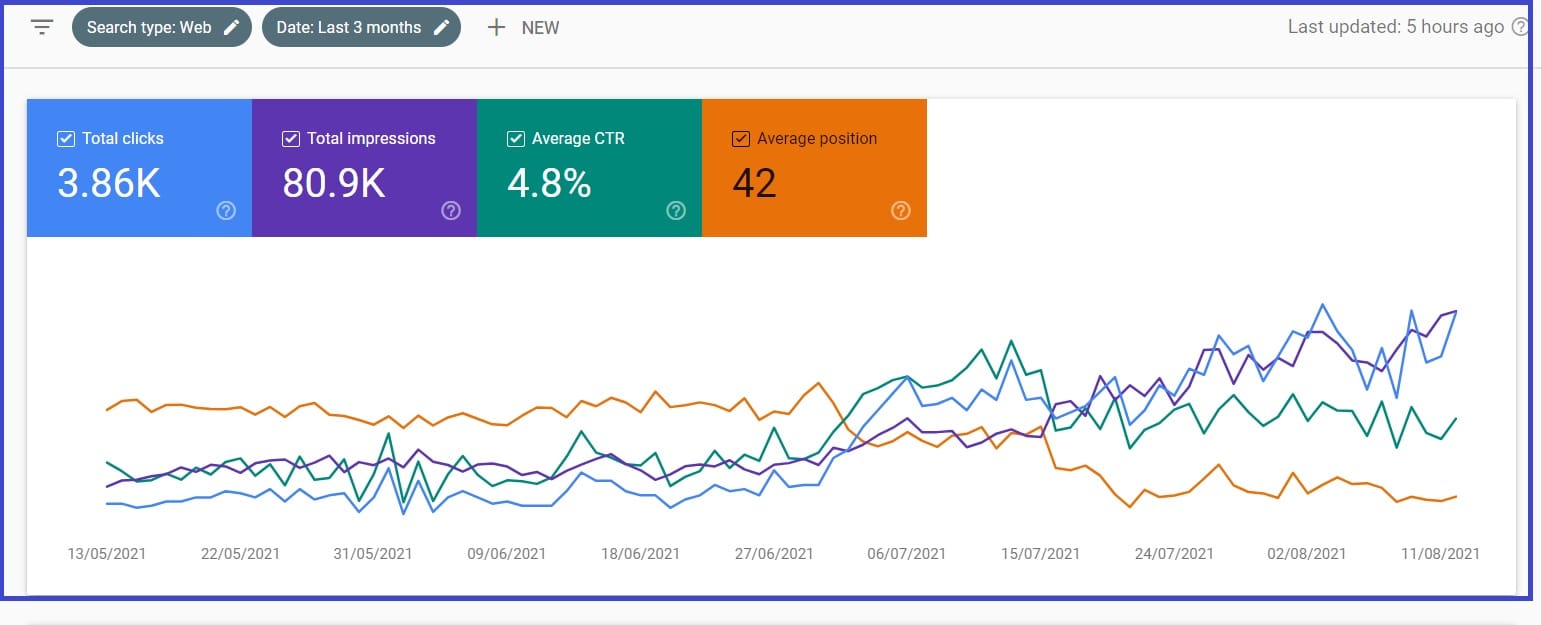 You can filter by city, page, device, and domain to see how each of these metrics is trending over time. You can easily do local keyword rank tracking with the help of Google Search Console and Google Analytics too.
Keyword Sheeter is an easy and free tool to help you find keywords to target with your local SEO campaign. To find localized ideas, you can use positive and negative filters as well as add geographical words. Although it is simple to use, it is not as sophisticated or comprehensive as other options on the list.
You cannot, for example, organize keywords once you have the results. This will need to be done manually. It can be helpful for a quick brainstorming session that will help you get started with your keyword research.
One of the most helpful keyword research tools is still available for local PPC campaigns. Google's Keyword Planner tool can be accessed if you have an AdWords Account. You can use it to find the search volume of keywords you are searching for or to find new keywords based on core keywords that you have added.
You can find volumes and suggestions based upon the local markets you have set in your filters. You can also segment by mobile vs. desktop. When creating a new campaign, you can add keywords to your account. You can also export the results to a spreadsheet so you can target localized pages. Here is the Complete Process of making Google ads account to use its google keyword planner.
Google Trends is an online tool that you can use for free without registering. You can choose the location or market you wish to search and add up to 5 keywords. This will display the trend data and search volume for keywords in your market.
Although it does include related topics and queries, they are much less than the other tools. This tool can be used to reduce your search terms to the most appropriate language. Is your market more likely to search for luggage than a suitcase?
Keywords Everywhere is an intuitive tool for keyword research. This plug-in can be added to Chrome or Firefox and is not a complete platform. Although it doesn't offer many features, it does a great job finding keywords volume and suggesting possible solutions.
It is elementary to use: install the plug-in and search for …" data. This data will be displayed on the same search results page. You can export it into a CSV. It can be used for local searches to find new keywords.
How do I pick the best local keywords and rank for them?
You know that you must conduct keyword research in your area to find the correct terms. But how can you choose the best local keywords to use? You will quickly find a lot of keyword ideas when you do keyword research. It can be overwhelming to sort through all the options.
Specify your location
Your location is the most critical step in the local SEO keyword search. It is essential to identify the areas that you wish to target in local search. Local search keywords can be used to target areas near your business or wherever you are traveling for service.
Focus on industry-related keywords
Focus on keywords that are relevant to your industry when you do local keywords research. Companies will attempt to rank for keywords not relevant to their business if they are high in search volume or drive traffic. This approach won't bring qualified leads to your site.
Include keyword modifiers
 You'll need to add keyword modifiers for some terms as you search local keyword. Keyword modifiers can add to your keyword core and expand your reach to drive more leads and traffic.
How to track local keyword rankings?
Once you have your local keyword research done and your pages created, you will need to track your local keywords rankings. Ahrefs' rank tracker will help you to do local keywords tracking.                        
Go to your project
Click "+ Add keywords."
Choose your country from the dropdown
Start typing your locale (city/state/zip) in the text field
Choose a locale from the dropdown
Add your keywords